School Strikes - May 24th
Second Global Strike calls for nationwide support
May 22 2019, 11:38am
School students all across the country have been working together to determine the routes of marches and locations of rallies, the demands to government and the asks to the public - and they have asked the rest of us to stand with them.
There are marches and rallies across the country. Find your nearest one on this global map or on the flyer below.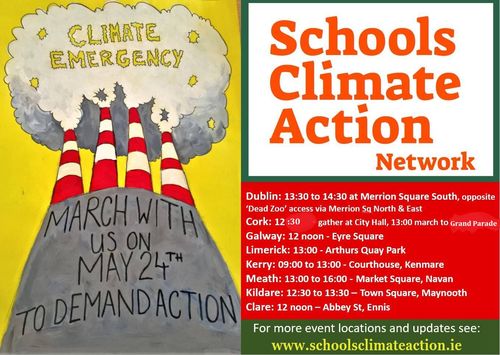 The Dublin rally is at 1.30pm on Merrion Square South. Access through Merrion Square
(e.g. the gates near Oscar Wilde corner) and via Baggott St and Fitzwilliam St (see below).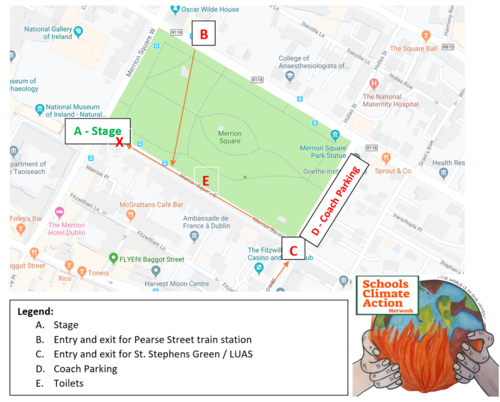 Students are also calling on all members of the public from primary school students to grandparents to get involved, and are asking schools, charities, community groups, churches, trade unions and all other organisations that are committed to climate justice and intergenerational justice to help share the message about the strike and to join marches or organise their own local events this Friday.
If you can do something in your own town or workplace, whether it be striking for the day or a short silence for those already feelings the impacts of climate chaos, add it to the map.
Check out the action map here and add your own if there isn't one near you!