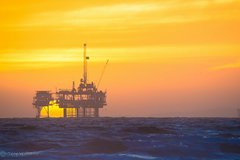 Urge all parties in the Dáil to promise to legislate to end new fossil fuel exploration read more »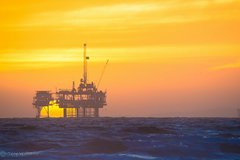 Tell your TDs to stand up for their right to legislate. read more »
Global Wave of Climate Activism
It is just over a year since a majority of TDs in the Dáil voted to progress of the Petroleum and Other Minerals Development (Amendment) (Climate Emergency Measures/CEM) Bill, a Private Members Bill seeking to prohibit the issuing of licences for exploration of fossil fuels off Ireland's coasts.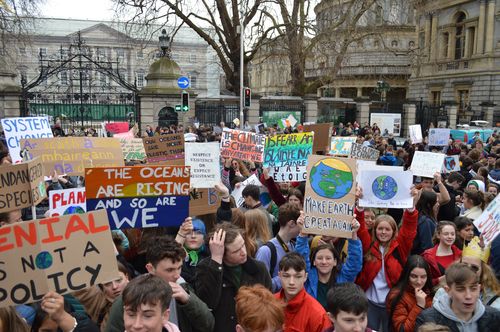 Last Friday, just over a year later on 15th March, 1.6 million people went on strike for the climate in over 120 countries. In Ireland, 15,000 of them were marching in our towns and cities, the biggest climate mobilisation we have ever seen in Ireland (you can see the widespread media coverage here).
These children are fighting for their futures. But our politicians are holding a Bill that would ban offshore oil and gas drilling in limbo.
The Climate Emergency Measures Bill
The Climate Emergency Measures Bill seeks to end the issuing of licenses for exploration and extraction of fossil fuels off Ireland's coasts. The Government remains opposed to this Bill and has been doing everything it can in recent months to stop the Bill progressing.
This is at a time when 80% of known fossil fuel reserves need to stay in the ground, when we have to cut our polluting emissions in half in less than 12 years to prevent climate catastrophe. This is not the time for further fossil fuel exploration or construction of new fossil fuel infrastructure.
On Tuesday 26th at 8pm, People Before Profit put forward a motion to allow the Climate Emergency Measures Bill to proceed in the Dáil. TDs can vote on this motion on Thursday March 28th. Will you email your TDs and ask them and their party to vote in favour of this motion? 
How can I help?
You can email your TDs now to tell them to move this Bill forward without delay. We can't afford any new fossil fuel exploration at this critical time!
Richard Bruton, Minister for Communications, Climate Action and Environment, welcomed the passion and enthusiasm of young Irish people last Friday "for what is our biggest challenge globally". He said "The decisions we take now will define the next century and the voices of our young people must be heard,"
If the government continues to block this piece of important legislation, it is a clear sign that they are ignoring that same 'passion and enthusiasm' and intend on a business as usual approach to climate change. You can help make sure this can't happen by emailing your TDs now.
Want to know more? Stop Climate Chaos – the civil society coalition campaigning for Ireland to do its fair share to tackle climate change – has produced a new briefing outlining five main reasons why the Bill should move to Third stage without delay. We believe this Bill is necessary , practicable and in the national and global interest.
Take action now »