Take Action
Join our regional TD call- a-thons!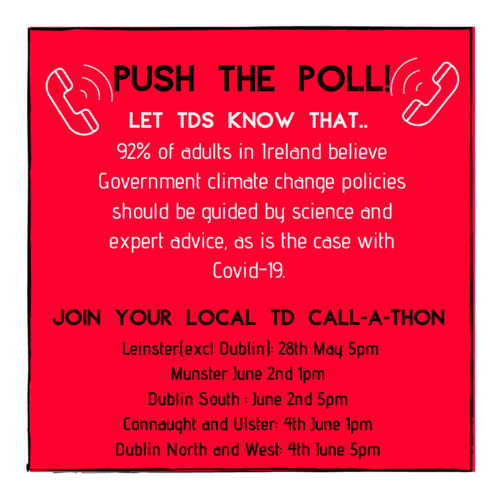 Register Now: Just click on the link for your constituency!
The Programme for Government is currently being negotiated and will likely be complete by the end of the week beginning June 1st. Join this call to:
Become equipped with the results from the nationwide poll on attitudes towards climate action

Call your TDs in a supportive community, all with a handy script and talking points to demand faster and fairer action on climate and biodiversity - the One Future asks
Meet people in your region who you can work with to push for fairer and faster climate action if and when we have a government!
TDs often find it difficult to advocate for or stay strong on certain issues if they aren't sure that they have public support for it. Luckily, last week some amazing poll results came out. We need you to tell your TDs about them. They need to know that when it comes to climate action they have strong backing from the people of Ireland.
Sign up now at the links above.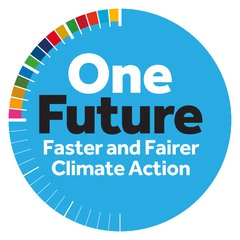 The Programme for Government is being negotiated read more »
A Programme for Government is now under negotiation with TD's from Fine Gael, Fianna Fail and the Green Party. 
We need to ask TDs in all parties to tell their leaders and negotiators that containing climate breakdown must be central to the Programme for Government, even was we battle to prevent runaway coronavirus.
These next 5 years are critical. Will you join us in asking your TD to,
1. Deliver fairer and faster climate action, including annual reductions in emissions over the lifetime of the Government, in line with science.
2. Pass the new Climate Action Bill within 100 days of the Dáil functioning again
3. Put people and planet at the centre of any economic recovery plans, and ensure the cross party climate action plans already agreed are included in full in the Programme for Government.
Yes, I want faster and fairer climate action
The Government investment and intervention planned to protect jobs and incomes in the wake of COVID 19 is a once-in-a-generation chance to reimagine our economy to better serve society. We need a Fair Recovery that puts the wellbeing of people and and planet first, not a rebooting of business-as-usual.
For over a decade politicians having been saying "business-as-usual is not an option" on climate action, before continuing to promote business-as-usual. This is it. If we want to stop climate breakdown we cannot turn business-as-usual back on.
Yes, I want A Fair Recovery,
with Faster Climate Action
The last few weeks have upended so many patterns and habits of our consumerist societies. Even as the pandemic has taken its toll in lives and jobs, it has also reminded us of what rally matters to us: family, community, solidarity. If anything good can come of this present calamity it is that we bring the same mutual determination to bear now on preventing the even greater catastrophe of runaway climate change.
In hope and fellowship,
Oisín Coghlan
Take action now »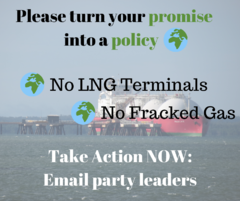 We want to see a robust Government policy statement on Liquefied Natural Gas read more »
The issue of Liquefied Natural Gas was one of the key points of negotiation in recent Government formation talks. In a huge win for campaigners across Ireland, and demonstrating the power of the ever-growing climate justice movement globally, we were promised the following in the Programme for Government.
"As Ireland moves towards carbon neutrality, we do not believe that it makes sense to develop LNG gas import terminals importing fracked gas. Accordingly we shall withdraw the Shannon LNG terminal from the EU Projects of Common Interest (PCI) list in 2021.
We do not support the importation of fracked gas and shall develop a policy statement to establish that approach"
However, we know that a promise is nothing without a policy behind it.
We don't know for certain when the cabinet will consider a draft policy. But we do know that it's needed as a matter of urgency.
And while we're waiting, the company behind the notorious Shannon LNG project are very likely to re-apply for planning permission soon. We want the cabinet to sign off on the LNG policy statement before the summer break to give us the best chance of having a formal policy statement to stand over if any LNG infrastructure company makes a planning application.
If there is no formal Government policy statement when they apply, it will be significantly harder to challenge their application.

However, if there was a formal policy statement in place if, or when, a planning application is submitted, it would send a clear signal to LNG infrastructure developers that their application is unlikely to bear fruit.
We are working with allies across Ireland to push for this promised Government policy statement to be immediately drafted and passed by cabinet. This milestone in the anti-LNG campaign would send a powerful signal to the company and the industry that fracked gas imports and LNG terminals, both on-land and floating, are not welcome here. This same indication would be given to Next Decade, the company behind the planned Cork LNG project, as well as Predator LNG who are planning a floating terminal just off the coast of Kinsale.
Whether it's fracked gas or LNG accessed via other methods, we can't allow LNG terminals - floating or otherwise - on or near the island of Ireland.
Email the party leaders now.
Take action now »